Suspect In Standoff Now Charged With Murder
Forty-nine-year-old Ronald Wootan was charged with murder Wednesday in the shooting death Tuesday of James Pochant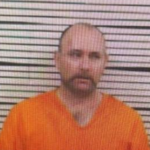 ROLETTE, N.D. – A Rolette man charged with attempted murder after shooting at police during an 8-hour standoff in the town is now accused of killing another man before the standoff.
Forty-nine-year-old Ronald Wootan was charged with murder Wednesday in the shooting death Tuesday of James Pochant.
Wootan's bond was set at $1 million.
Wootan also faces felony charges of attempted murder, terrorizing, reckless endangerment and preventing arrest in the Tuesday standoff in which police allege he shot at officers and hit a SWAT vehicle.
No one was hurt.
Wootan was arrested when he left the house to try to get to a vehicle.
About 30 officers from the Highway Patrol, Border Patrol, a SWAT team and area police departments responded to the scene.