Princess Kay of the Milky Way Is Getting Her Moment In Butter
Minnesota State Fair Opened Thursday Morning And Ends On Labor Day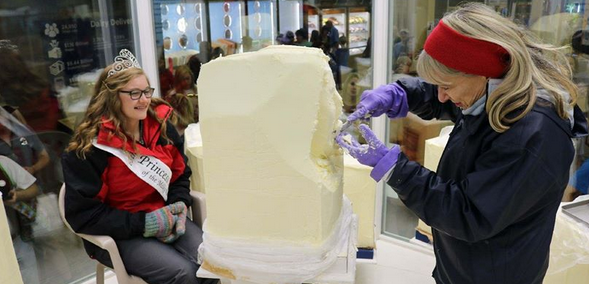 FALCON HEIGHTS, Minn. — Princess Kay of the Milky Way is getting her likeness sculpted into a 90-pound block of butter on the Minnesota State Fair's opening day.
20-year-old Rebekka Paskewitz, a college student from Browerville, represented Todd County last night and was crowned the 65th Princess Kay of the Milky Way.
She will serve as the official goodwill ambassador for nearly 3,000 Minnesota dairy farm families.
She is pursuing a degree in agricultural education at South Dakota State University.