Biggest Class in 5 Years Moves into Concordia with the Help of President Craft
The biggest class in recent years is also one of the most diverse with students from 19 countries and almost all 50 states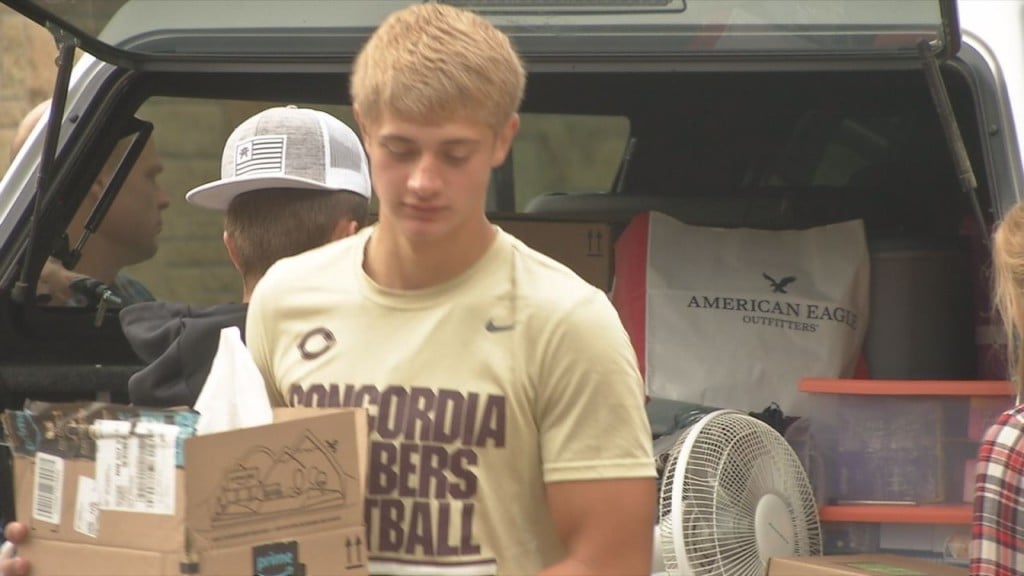 MOORHEAD, Minn. — Concordia College is moving in its largest freshman class in five years.
But students and parents aren't the only ones lugging heavy items up and down the stairs.
President William Craft went from dorm to dorm helping new students and introducing them to the campus.
The biggest class in recent years is also one of the most diverse with students from 19 countries and almost all 50 states.
Craft says he wants to give them a positive experience from the moment they walk on campus.
"Aw we love to meet the moms and the dads and the students as they come in. We want them to be at home here and we are home. My wife and I live right around the corner here on the campus and we want them to know, the new students to know that they are a part of that community right from the very start," said President Craft.
Classes begin on Thursday.