Hotel Offers Free Trip for North Dakotans to Visit Syracuse, New York
The Embassy Suites at Destiny USA wants two North Dakotans to stay in the Central New York city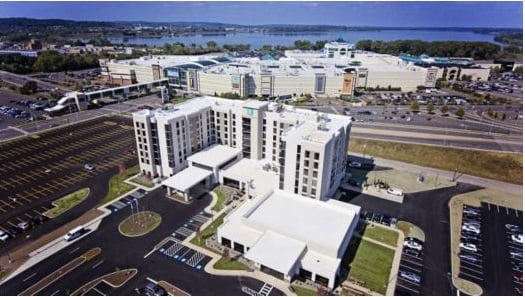 FARGO, N.D. — A hotel in Syracuse is offering up a free trip to visit the Central New York city for two people from North Dakota.
Since it opened last year, Embassy Suites at Destiny USA has had visitors from every state except North Dakota.
The hotel is holding a social media contest where people can post on Facebook to say what the day September 7, the day the hotel opened, means to them.
It's a great opportunity to introduce North Dakotans to a distinct part of the country.
"It's one of those things where you might not think of it as a place to go, but here it is, a free trip, free plane tickets, free place to stay, free food, I mean it's a way to experience a destination that you may not have been before," said Andi Thoreson, the Director of Marketing at the Fargo-Moorhead Convention and Visitors Bureau.
Anyone who is over the age of 18 and living in North Dakota can enter.
All you have to do to enter is tag the Embassy Suites at Destiny USA (@EmbassySuitesSyracuseDestiny) and the hashtag #YOUBETCHADESTINY and write up a Facebook post describing what September 7 means to you. The winner will be notified on Thursday, September 6.