New School Year Changes In Store For Moorhead Public Schools
We've had a few projects inside that have upgraded our security and we've done some work to create a little more classroom space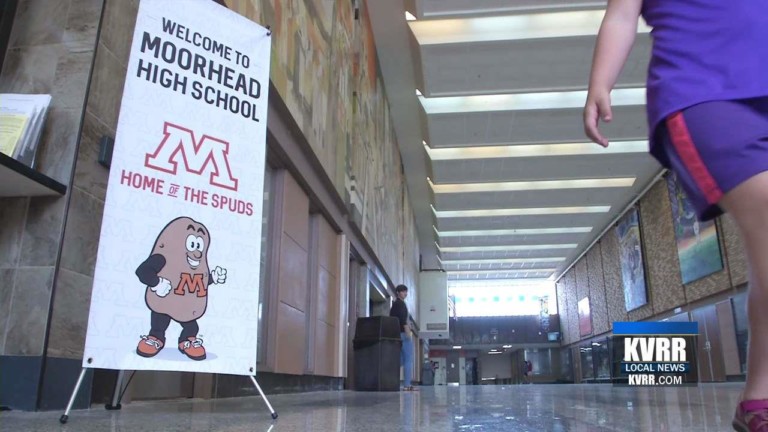 MOORHEAD, Minn. — North Dakota Public Schools have dove into the 2018-2019 school year but those in Minnesota don't start until Tuesday.
There are some changes to the Moorhead district and the high school that students and parents should expect this year.
"Boy I'll tell ya it's sure fun when the calendar hits august."
From months to weeks and now just days away from the start of the new school year…
"We've had a few projects inside that have upgraded our security and we've done some work to create a little more classroom space.
…staff are ready to welcome an abundance of students.
"It seems like people want to come to Moorhead so I guess that's a good thing."
Over the summer, those with the district have been creating more classroom space.
"It's a fun challenge to have and it keeps us on our toes."
"Our enrollment is on the raise. We are up in the mid 1900s which is as high as we've been in the last 10, 15 years"
There is also only one way to get in and out of the school, which is through door 13.
"The changes that were made as a result of our November 2015 bond are critical to helping keep the school secure and safe."
"We have a lobby guard system in which has been pretty common in the other buildings in our district for a few years so we've kind of caught up to the rest of the buildings this year with security measures in place."
But that isn't the only change the school has seen.
4th avenue is one of the main arteries to the school but with heavy construction, it's closed to through traffic.
"There is one way to get in and out of the parking lot and that's coming in on second avenue and following it all the way to outlets on the east side of the property."
And the construction around the building makes staff believe delays and congestion are inevitable.
"We'll be repeating this message quite frequently to make sure they are safe and take their time and leave early and just be patient."
"Be patient because the end product will really enhance the overall school experience."
Although the changes may seem inconvenient at the moment, Superintendent Lunak says it will benefit them in the near future.
"We're close to Tuesday and then for us it's game time for us so we're excited."
Moorhead High School is the last school in the district to receive the changes from the 2015 bond.
Superintendent Brandon Lunak says it will be exciting to see all of the changes play out this upcoming school year.