Level III Sex Offender Moving to Bemidji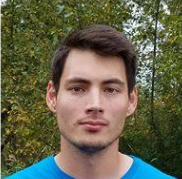 BEMIDJI, Minn. – A level three sex offender is moving to Bemidji.
28–year–old Tadashi Andersen will live in the 100 block of Rako Street Southeast.
He was convicted of criminal sexual conduct after having sexual contact with a 14–year–old girl he first met online.
Andersen also had sexual interactions with a five and eight–year–old boy and has a history of looking at child pornography.
He knew all three victims.