Sheriff: FBI interview of Heinrich 'fatal flaw' in Wetterling investigation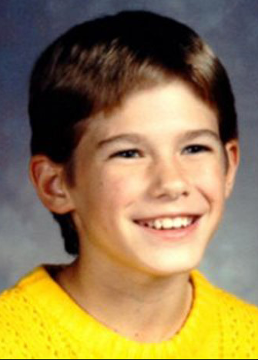 STEARNS COUNTY, Minn. (KMSP) – Authorities released the Jacob Wetterling case file to the public Thursday—more than 41,000 pages detailing the nearly 30-year investigation into Jacob's disappearance in 1989.
Stearns County Sheriff Don Gudmundson detailed the investigation with a power point presentation to reporters Thursday, ahead of the case file release. At the press conference, he called the FBI's interview of Jacob's killer, Danny Heinrich, early in the case the "fatal flaw" in the investigation.
Jacob was taken at gunpoint by a masked man on October 22, 1989 near his St. Joseph, Minnesota home. In 2016, Heinrich confessed to abducting, sexually assaulting and killing Jacob. Heinrich was an early suspect in the Wetterling case.
Heinrich should have been the main suspect from the start of the Wetterling investigation, Gudmundson said. He repeated several times throughout his presentation that the investigation went "off the rails" in the first few months following Jacob's abduction.
The FBI's arrival on the Wetterling case right away lead investigators to focus their search too broadly, Gudmundson said, chasing tips in California, Vermont and Iowa. Local law enforcement "lost control," when the suspect, Heinrich, was right in front of them.
Gudmundosn said the case file does not really begin on the night of Jacob's abduction in October, but rather nine months earlier on January 13, 1989 when 12-year-old Jared Scheierl was kidnapped and sexually assaulted in Cold Spring. Heinrich was responsible for both attacks.
It was not until November 30, 1989 after Jacob disappeared that investigators brought up the connections to the Cold Spring attack. Authorities were basically "spinning their wheels" for six weeks at a critical point in the search for Jacob, Gudmundson said.
Gudmundson went through all the strong evidence that immediately pointed to Heinrich, including his physical description, tires, shoes and being deceptive on the polygraph test–highlighting the clear investigative missteps that were already occurring early on in the investigation.