President Trump to visit Rochester next week, his second visit to MN since June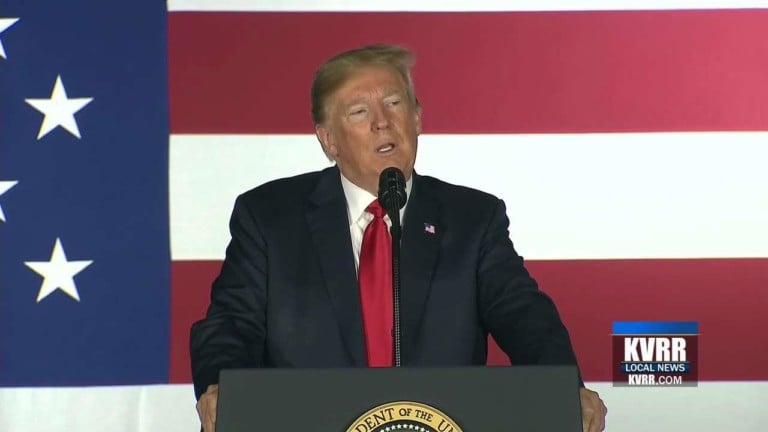 ROCHESTER, Minn. (KMSP) – President Donald Trump will visit Rochester, Minnesota Thursday, Oct. 4, according to the Minnesota Republican Party.
Republican Party Chairwoman Jennifer Carnahan made the announcement Wednesday. This would be Trump's second visit to the state this year after he visited Duluth in June.
Details about the time and location of the President's Rochester visit have yet to be announced.
"For Minnesota Republicans this is a dream come true," said Carnahan in a release. "We are jumping through the roof with excitement to welcome our great and fearless leader, President Donald J. Trump, back to Minnesota next week."
Carnahan noted the President's presence will be important as the GOP looks to protect the House and Senate this November.
"This upcoming visit emphasizes the importance of electing more Republicans to office in order to ensure affordable healthcare, lower taxes and the safety of our families," she said. "With the President's help, we are looking forward to turning Minnesota red this November!"
Jim Hagedorn, the Republican candidate for Congress in Minnesota's First District where Rochester is located, released a statement Wednesday about the President's visit:
Our campaign is excited President Trump is visiting Rochester. Southern Minnesotans will have the first-hand chance to hear the President outline his many accomplishments and positive vision for America's future.
My goal in Congress is to partner with President Trump and like-minded colleagues to keep moving our nation in the right direction – to keep America safe, make America prosperous with high-wage jobs, defend our God-given rights and sustain agriculture and our rural way of life.