Saying Goodbye to Some Farmers Markets as they Close up Shop for the Season
Customers are doing their final shopping at the NoMo Farmers' Market outside of Junkyard Brewing to stock up for the winter on all of their favorite goods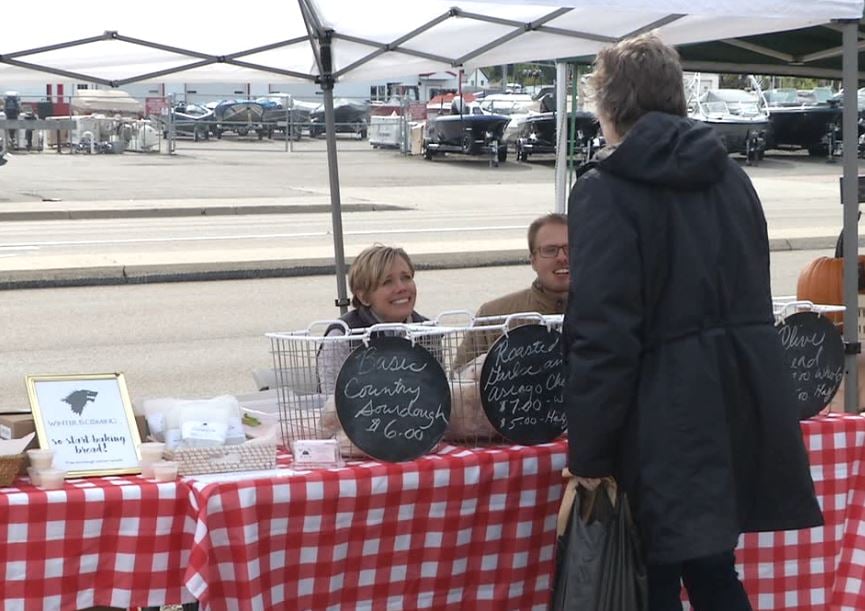 MOORHEAD, Minn. — Start saying goodbye to fresh produce and homemade goods as some outdoor farmers markets close up shop.
Customers are doing their final shopping at the NoMo Farmers' Market outside of Junkyard Brewing to stock up for the winter on all of their favorite goods.
From natural honey to Bloody Mary mix and fresh picked tomatoes, people are filling up their bags one last time.
One mother–daughter duo has been at Junkyard every weekend throughout the summer selling their homemade bread and say it's been a wonderful experience.
"My favorite part about this. I've got some people that come back each time we're here and see that they really enjoy the bead and are stocking up for the next time that we're here so that's kind of the best part its better than any amount of money that we make  is knowing that people are enjoying the bread and wanting more of it," said Loni Larson, a local bread maker.
If you loved some of the treats and goodies, don't worry many vendors say they will be back next year.