Attorney: Keith Ellison abuse claim unsubstantiated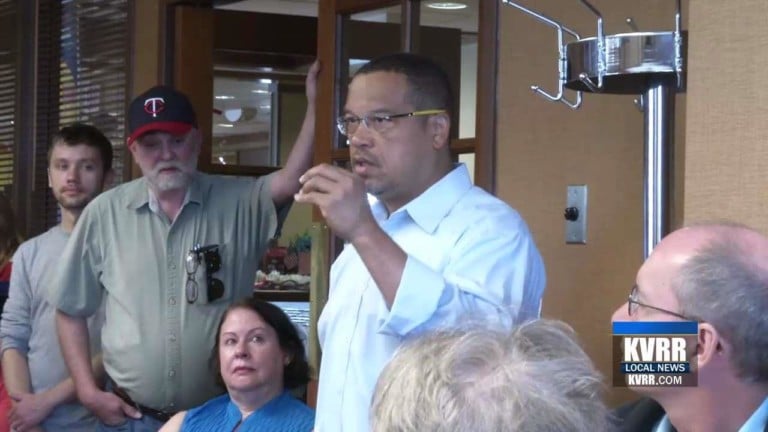 ST. PAUL, Minn. (AP) – Democratic Rep. Keith Ellison says he's focusing on the issues in the Minnesota attorney general's race after an attorney said she couldn't substantiate physical abuse allegations from Ellison's ex-girlfriend.
Karen Monahan accused Ellison in August of dragging her off a bed by her feet in 2016 while screaming obscenities. She claims to have video footage of the incident. The Democratic congressman denies the incident occurred.
Minnesota's Democratic-Farmer-Labor party hired an attorney from the same firm its top lawyer works at to investigate. Susan Ellingstad's report obtained by The Associated Press Monday concluded the allegation was unsubstantiated because Monahan won't provide video footage.
Ellison says it's important that allegations of misconduct be investigated.
But others say the issue is far from settled. His Republican opponent, Doug Wardlow, called the investigation a "sham."