Fargo Landfill Offers Free Drop-Off for Household Items This Week
The free drop-off will be offered from October 13-20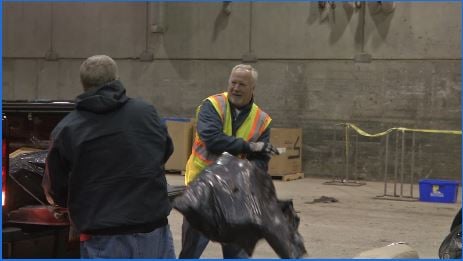 FARGO, N.D. — If you have unwanted household items and don't want to wait until Cleanup Week, you can drop it off for free at the Fargo Landfill.
From October 13-20, people who live in Fargo can bring items to the landfill at no charge.
They will not accept appliances with freon, building materials, or household hazardous wastes.
The Landfill has held this free drop–off cycle for the last three years to clear the clutter on the city's streets.
"A lot of them just wait until Cleanup Week in the spring to get rid of it. We thought if we did this, it would encourage them to get it out of their yards and clean up the city and it takes a little load off the spring cleanup," said Paul Hanson, the Fargo Landfill Supervisor.
People can come to the landfill to drop off their stuff from 7:15 to 5pm Monday through Friday, and then from 7:15 to 1pm next Saturday.