Hundreds of Vendors Showcase Handmade Goods At "The Big One" Art and Craft Fair
It's been going on for 30 years in Fargo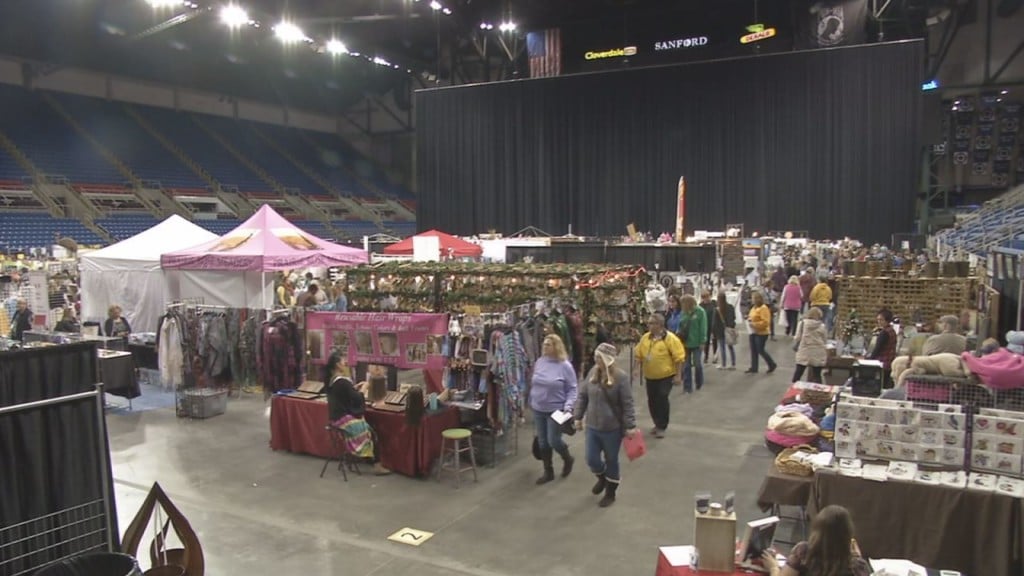 FARGO,  N.D. — Over 200 vendors filled the Fargodome for the 30th annual "The Big One" Art and Craft Fair.
All vendors make their own products and organizers say the size and variety of the show sets it apart from other similar events.
Vendors showed off everything from jewelry to bags to home décor. There are also baked goods like jams and spices.
"I hope the customers that come here really appreciate the fact that these vendors work their tails off at the products that they make and they do such a beautiful job. I hope that customers can come and get all their Christmas shopping done," Lisa Frank, one of the show owners, said.
The fair does four shows in North Dakota and one in Minnesota. Its next stop will be Crookston next weekend.