Swimmers Bounce Around Obstacles in Water Warriors Challenge
This is the first time the Hulbert Aquatic Center hosted the event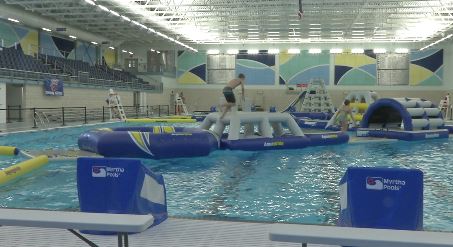 WEST FARGO, N.D. — Kids of all ages jumped into the pool at the Hulbert Aquatic Center to take part in a new aquatic competition.
The first annual West Fargo Water Warriors Challenge had swimmers racing through an inflatable obstacle course in the pool.
The event started as a way for kids to get out of the house and develop a new passion for swimming.
"Not everyone is a big swimmer or competitive swimmer, so we wanted to provide our inflatables and try to get involved in swimming in a different way, so we believe this inflatable obstacle course provides that additional challenge and just try to get more people excited about swimming," said Chad Day, the Director of the Hulbert Aquatic Center.
Prizes were given out to the top three finishers, as well as the swimmer with the "Best Wipe Out."