Former U.S. Attorney For ND Says Voters' Address Issues Continue With Central Voter File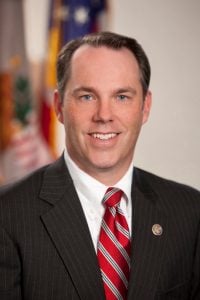 BISMARCK, N.D. – Amid issues that North Dakotans won't be able to vote if they don't have an address on their ID, Republican Secretary of State Al Jaeger says "every voter will be given a ballot." However, he has not said every ballot will be accepted.
Native American tribes failed with legal challenges to the law. They argue many people on reservations don't have IDs with an address on it.
A federal judge says upholding the suit would cause confusion less than a week before Election Day.
Former U.S. Attorney for North Dakota Tim Purdon says some addresses are being compared to a central voter file.
"One of our plaintiffs who submitted an absentee ballot and it came back that his address was invalid. We have an instance of two people living in the same home that have different addresses on the central voter file. A number of folks who don't have addresses on the central voter file," Purdon, who is the attorney for the Spirit Lake Tribe, said on MSNBC's The Rachel Maddow Show Thursday night.
Indian Affairs Commission Director Scott Davis says all tribes will give free rides to polling places on Tuesday.