Jesse Jahner Elected as New Cass County Sheriff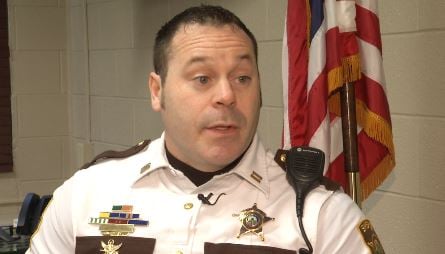 FARGO, N.D. — After 12 years of service from Sheriff Paul Laney, Cass County has a new sheriff.
Captain Jesse Jahner of the Cass County Sheriff's Office defeated Fargo Police officer Mike Kjera by nearly 18,000 votes. Jahner had 42,084 votes, Kjera collected 24,264 while 404 selected write-in candidates.
A graduate of Fargo North High School and NDSU, Jahner has worked with the Cass County Sheriff's Office since 1998. According to his website, he was promoted to Captain in 2016 and Assistant Commander of the Red River Valley SWAT Team, which he has served with since 2002.
Jahner says one of his biggest goals when he begins his time as sheriff is to build strong bonds with the people he serves.
"The support for law enforcement in this area is tremendous and I can't think of a better place to work, a better place to serve than in Cass County, and I'm working forward to working with the citizens and building those relationships," said Sheriff-Elect Jahner.
He begins his four-year term as Sheriff on January 1st.