Vikings Great, Former MN Supreme Court Justice Alan Page awarded Presidential Medal of Freedom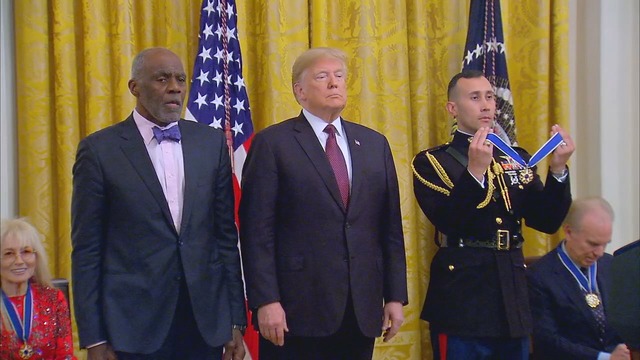 WASHINGTON (KMSP) – Pro Football Hall of Famer and Minnesota Viking great Alan Page was honored Friday by President Donald Trump with the Presidential Medal of Freedom
Also receiving medals in a ceremony held in the White House's East Room were; Miriam Adelson, a doctor and wife of casino magnate Sheldon Adelson, a Republican donor; Utah Sen. Orrin Hatch, who is retiring after more than 41 years in the U.S. Senate; and former Dallas Cowboys quarterback Roger Staubach.
Baseball great Babe Ruth, rock legend Elvis Presley, and Supreme Court Justice Antonin Scalia received posthumous awards.
Page played for the Vikings from 1967 to 1978 appearing in four Super Bowls. He earned his legal degree while playing professional football and became an associate Justice of the Minnesota Supreme Court in 1993 where he served until he reached the mandatory retirement age of 70 in 2015.