Rep. Marquart of Dilworth To Chair MN House Taxes Committee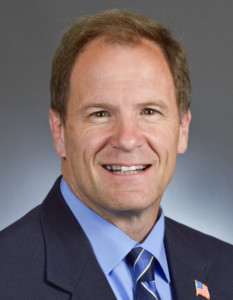 ST. PAUL, Minn. – DFL Rep. Paul Marquart of Dilworth will Chair the Minnesota House Taxes Committee for the 2019-2020 biennium.
Democrats took over the lower chamber after flipping 18 seats, mostly in the Twin Cities suburbs, to have a 75-59 advantage over Republicans.
"Our caucus and our chairs represent communities from all geographic areas of the state, from the Iron Range to Austin, Eden Prairie to White Bear Lake, and the Twin Cities to Dilworth. Our committee structure and our membership will serve the interests of all Minnesotans as we consider legislation to build a Minnesota that works better for everyone," Speaker of the House-Designate Melissa Hortman of Brooklyn Park said.
The House will also add a few committees during the next session.
"We're also creating committees to give attention to issues that affect Minnesotans' lives but which have not received enough consideration previously, adding finance committees in the areas of Energy and Climate, Housing, Greater Minnesota Jobs and Economic Development, and Criminal Justice Reform," Hortman said.
The next legislative session begins on January 8th with DFL Congressman Tim Walz of Mankato taking over as Governor and State Rep. Peggy Flanagan of St. Louis Park becoming Lieutenant Governor.
Click here for a full list of 2019-2020 Minnesota House leadership.