Man Charged With Attempted Murder & Assault in Moorhead Hornbacher's Shooting Investigation
Police were called to Hornbacher's at Azool about 5:30 p.m. Sunday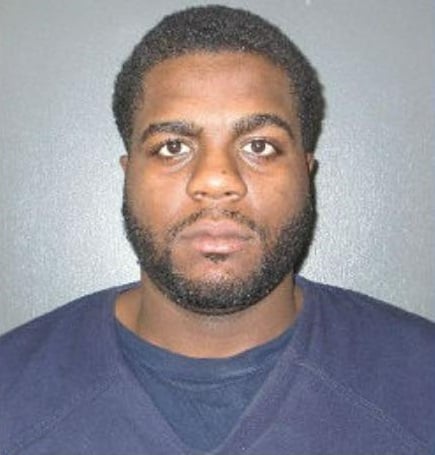 UPDATE – A New Brighton man faces serious charges in an investigation into a shooting in the parking lot of the Azool Hornbacher's in Moorhead on Sunday.
23-year-old Kevin Blocker has been charged with two counts of first degree attempted murder, first degree assault, two counts of second degree assault, attempted aggravated robbery, felon in possession of a firearm and reckless discharge of a firearm in the city.
A juvenile says 23–year–old Kevin Blocker was trying to steal marijuana from him on Sunday and he was shot after a struggle for a gun.
They were treated at an area hospital and released.
Police searched the Moorhead home Blocker is staying at and found a gun hidden in a bedroom wall.
A bullet was found in the webbing of a seat belt.
21-year-old Sabrina Marten of Moorhead, who was detained after the shooting, has been released pending further investigation.
MOORHEAD, MN —  Moorhead police have taken three people into custody for a shooting last night in the parking lot of Hornbacher's at Azool.
23–year–old Kevin Blocker of New Brighton, Minnesota and 21–year–old Sabrina Marten of Moorhead are being held while investigators determine their role in the shooting.
21–year–old Montonique Mixon of Moorhead was arrested on an outstanding warrant.
Police were called to Hornbacher's about 5:30 p.m. Sunday after an altercation between a group of people in a car and a man.
He fired a gun into the car.
A juvenile had superficial wounds and was later released from the hospital.