Richland County Farmer Leaves Millions To School In His Will
School Board President Nathan Berseth said the $4.5 million dollar gift was unexpected and remarkable.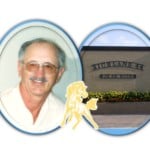 COLFAX, N.D. (KFGO) – Darrel Hendrickson passed away at the age of 83 in 2016, but in his will, the retired Richland County farmer donated millions of dollars to the Richland 44 School District, his hometown and his church in Colfax.
School Board President Nathan Berseth said the gift was unexpected and remarkable.
He said "it's a small community so people knew there was a gift but the size will blow people's socks off."
Berseth said more than $4.5 million has been given to the school district.
There are some guidelines but most of the money will go to high school graduates for scholarships.
Colfax will receive $100,000 and $200,000 is going to Hendrickson's church, Our Saviors Lutheran.
Half of that amount is designated to students of the church.
The gift is given in the name and loving memory of Lauritz and Marie Hendrickson and Betty Hendrickson and Darrel Hendrickson.
Berseth said the generosity shows Darrel's shows his love of his community.
The school board is in the process of creating a foundation that will handle the finances.
The scholarship application process will be released later.
Richland 44 has about 20 senior students this school year.