$5 Movies on Christmas and New Year's Day
Rewards members also get free popcorn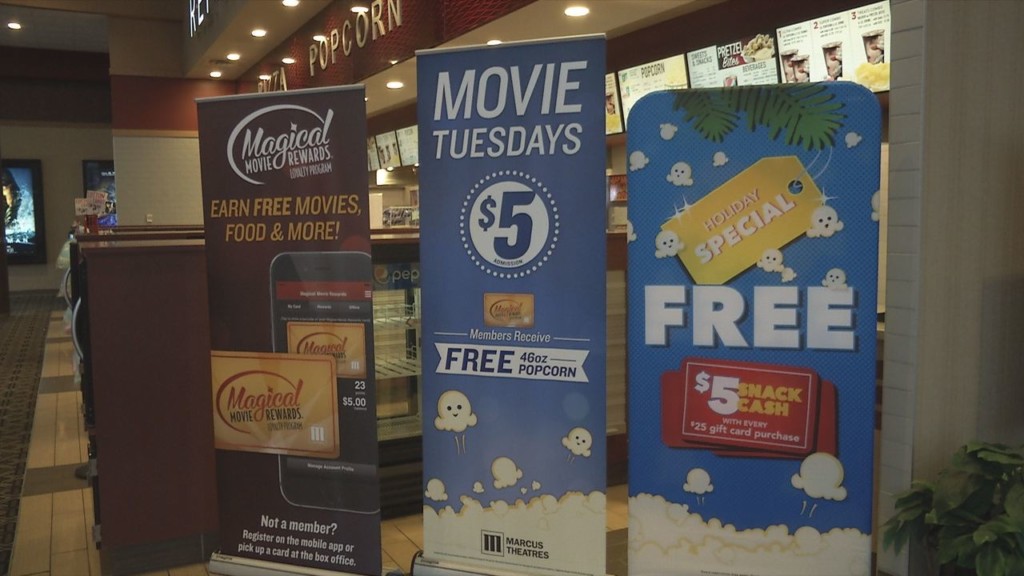 FARGO, N.D. — Both Christmas and New Year's Day fall on a Tuesday this year, and that means you can get a good deal at the movie theater.
Marcus Theatres has five dollar Tuesdays, so enjoying a movie with your family during the holidays is more affordable.
You can also get free popcorn if you're a rewards member.
There's something for everyone–  everything from Aquaman to Mary Poppins will be showing.
The films Holmes and Watson and Vice will also open on Christmas day.
"There's nothing like sharing an experience with friends and family. It's like taking a vacation, and with $5 Tuesday and free popcorn, you can't go wrong. Looks to be a great holiday season for us," Rick Solarski, general manager of West Acres Cinema, said.
West Acres Cinema will also be showing Disney's Enchanted series at the beginning of the new year.