Olive Street Holds "Last Hurrah" Holiday Shopping Event
The whole store is 25 percent off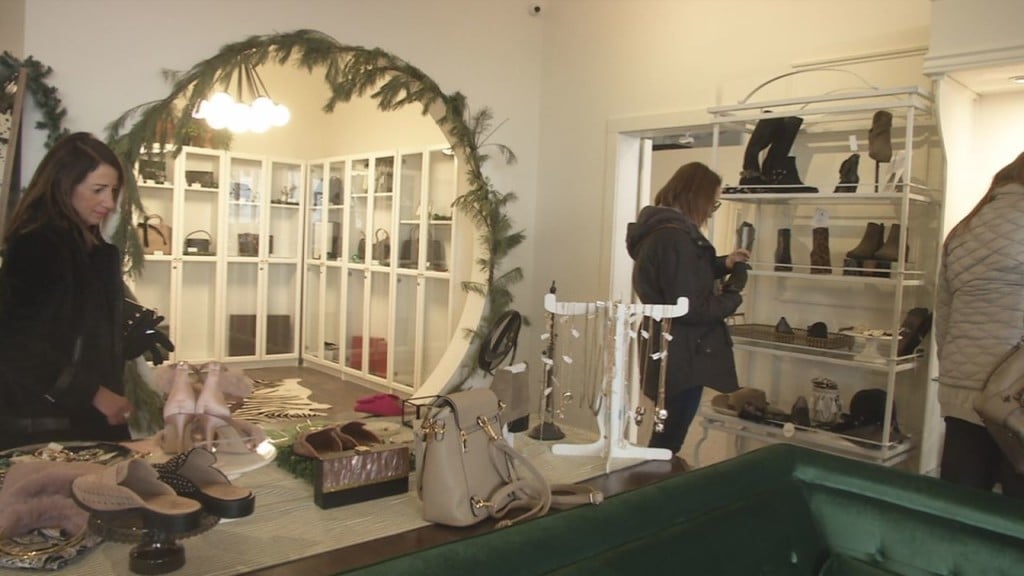 WEST FARGO, N.D. — If you need to get some last minute shopping done or just want to complete your holiday outfit, the store Olive Street has some special deals.
The "Last Hurrah" shopping event includes a 25 percent discount for the entire store.
There's a hot chocolate and coffee bar, and even a candy necklace making station for the kids.
The store has complimentary gift wrapping.
Olive Street exclusively sells accessories like shoes, jewelry, and handbags.
"I was inspired by my own last minute shopping because I still have lots to do before the holidays come, so just a fun event to have fun and bring your friends and have an enjoyable shopping experience," owner Maura Havig said.
If you missed the fun today, all the deals and festivities will go on tomorrow from 12 p.m. to 4 p.m.