Corrosive Fluid Spills from FedEx Truck on Main Avenue
The chemical didn't cause any harm because of the low temperatures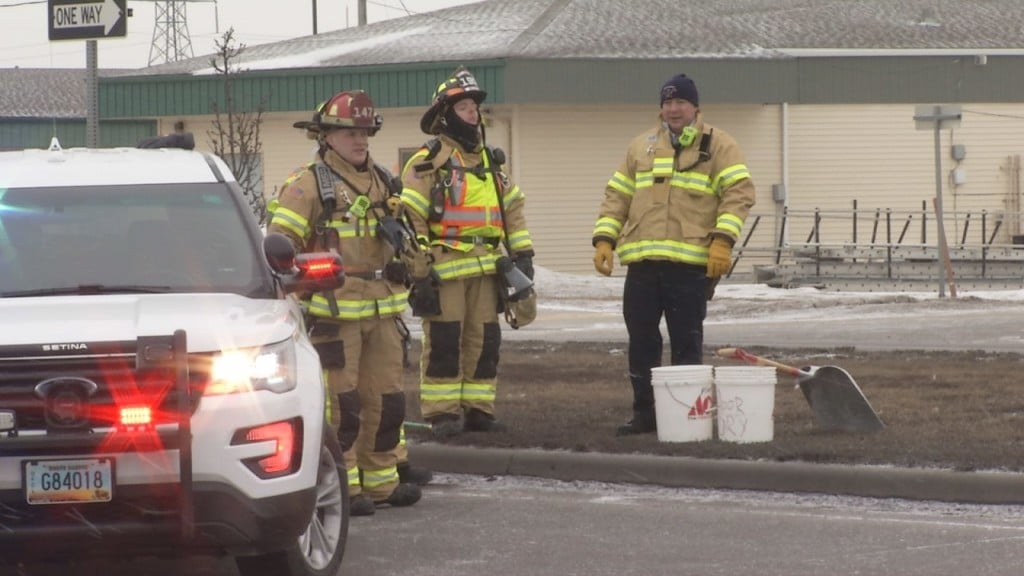 WEST FARGO, N.D. — Traffic was down to one lane on part of Main Avenue early this afternoon after a corrosive fluid spilled from a FedEx truck.
A two and a half gallon pail of a chemical fell off the truck in West Fargo, and another car hit it, causing it to spill on the street.
Firefighters used floor–dry to get it off the ground. The chemical didn't cause any harm because of the temperatures outside.
"If it was 60–70 degrees out it would be an issue. Since it's so cold out the product isn't creating any corrosive or toxic gases it like it could.  For the first time ever the weather's actually playing a really good role in an incident like this, it's not as dangerous as it would be if it was the middle of the summer," Chief Dan Fuller with the West Fargo Fire Department said.
Hazmat disposed of the product after it was cleaned up.