One Arrest After Reports Of Man Chasing Woman With Gun And Knife
Moorhead Police Apprehend Man After Chase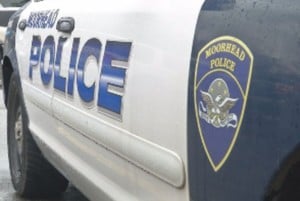 MOORHEAD, MN — A man is in custody after police say he chased a woman with a knife and jumped from a third floor apartment trying to get away in Moorhead.
Officers were called to 18th Avenue South and 20th Street South around 10  Wednesday night.
The woman was not hurt and told police he may have gone to a nearby apartment.
While making contact with the tenant, the suspect jumped from the window and ran.
47–year–old Kevin Hass was found inside a home's porch.
Police say multiple charges are pending against him while he recovers in the hospital from injuries sustained from the fall.