Fargo Police Say Man Has Been Located And Is Safe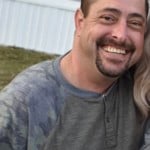 Update – Fargo Police reporter Hanson has been located and is safe.
—
The Fargo Police Department is requesting help in located Michael Hanson, 47-years-old, who was reported missing this morning at 4:55 a.m.
He was last seen southbound from Sanford, 5225 23 Ave. S. wearing a dark colored shirt, white plaid shorts and sandals. He is 5'06" and approximately 150 lbs.
If you see him or have any information, please call dispatch at 701.451.7660