Update: Moorhead Runaway Located
Joshua Neumayer was located without incident.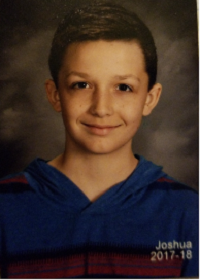 UPDATE: Joshua Phillip Neumayer has been located and is in the custody of his legal guardian.
The City of Moorhead says Neumayer was located without incident thanks to observant citizens.
MOORHEAD, Minn.–The Moorhead Police Department is asking for assistance locating a runaway boy.
Joshua Phillip Neumayer is 13-years-old and described as being 5'7″, 140 pounds, with brown hair and brown eyes. Joshua was reported as a runaway on September 25.
Police believe he is still in the FM area. Anyone with information is asked to call the Red River Regional Dispatch Center at 701-451-7660.