UPDATE: Highway Patrol says Lidgerwood crash investigation could take months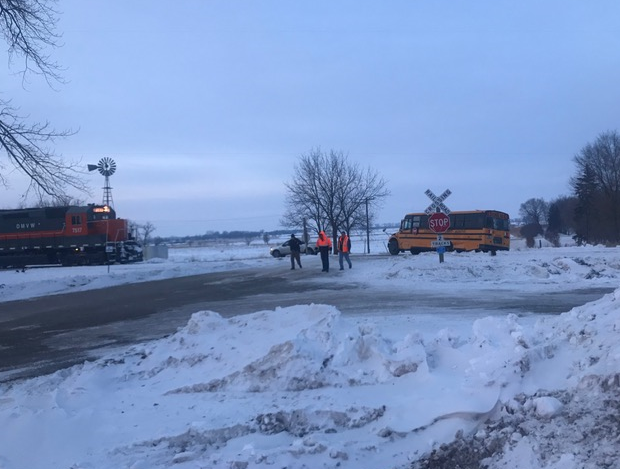 UPDATE: The North Dakota Highway Patrol says it could take three months or longer to complete the investigation into Thursday's crash involving a school bus and train in Lidgerwood.
Capt. Brian Niewind says there was a second school bus behind the one that was struck by the train. He says video from the bus and the train will be examined.
Troopers will also examine the mechanical equipment on the bus.
18 students were on the bus that was struck.
Three students were taken to the hospital by ambulance. One was taken by their parents. Another student was airlifted to Sanford in Fargo.
Niewind says the injuries are serious, but not life-threatening.
LIDGERWOOD, N.D. – A public school bus is hit by a freight train in Lidgerwood, North Dakota, about an hour south of Fargo.
It happened around 3:30 Thursday afternoon at a crossing on 4th Avenue Northeast.
The Highway Patrol says while crossing two sets of tracks, the bus was struck by the train at a slow speed. The bus then rolled on its side.
A payloader was used to tip the bus upright.
One student was airlifted to a Fargo hospital. Three others were taken to the hospital by ambulance.
18 students were on the bus.