Kvalvog Files Complaint Over Son's Fatal Crash in 2015 on I-94
Zach and Connor Kvalvog of Moorhead were on their way to a basketball camp in Wisconsin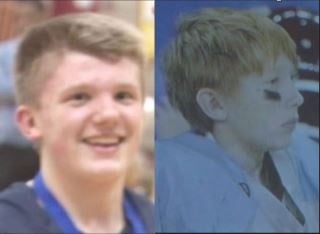 MOORHEAD, Minn. — The parents of two brothers who died in a 2015 crash during a school trip have filed a complaint with Minnesota Department of Public Safety.
The complaint is under review and state law prevents the department from commenting or providing a copy at this time.
Zach and Connor Kvalvog of Moorhead were on their way to a basketball camp in Wisconsin when their pickup crashed on I-94 near Dalton, Minnesota.
The brothers were students at Park Christian School in Moorhead.
Ray Kvalvog, their father, says one of the crash investigators, State Patrol Sgt. Rod Eischens, had a conflict of interest.
He says he had close ties and friendships with school administrators.
Kvalvog said, quote, "I smelled a rat right away".
He says it was stated that Zach just drove off the road of his own accord.
The official crash report determined that a semi likely forced the boys' vehicle off the road.
Despite a nationwide search, the semi was never found.