Fargo City Commission gives David Zibolski conditional offer to become next police chief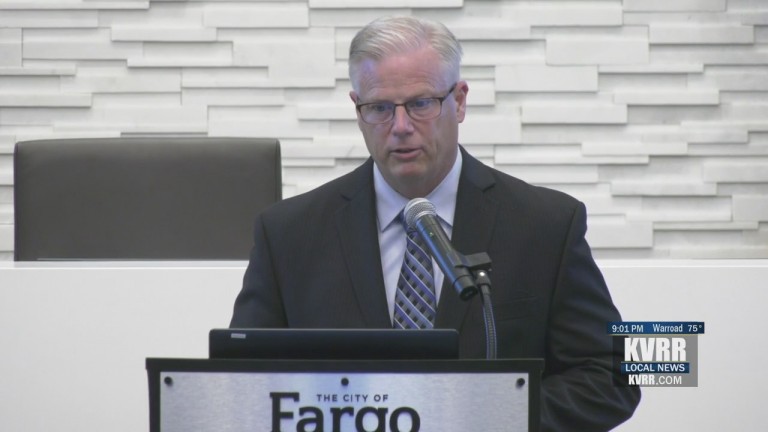 FARGO, N.D. – Beloit, Wisconsin Police Chief David Zibolski is one step closer to being in charge of the police department in North Dakota's largest city.
The city commission unanimously approved the decision to extend a conditional offer for police chief to Zibolski. He is the candidate recommended for the job by the The Fargo police chief selection committee.
The approval to extend that offer will put Zibolski in a three to five week conditional phase. Zibolski will be subject to a thorough background check and to a medical and psychological exam.
Once those are completed without any issues, the selection committee will return to the city commission for final approval of the new chief.
The city commission spent little time discussing the decision to extend the conditional offer. They did open up the floor to the public at the end of the meeting to comment on the decision.
Local social justice leaders took the time to give their opinions on Zibolski and the selection process.
"I do believe that Chief Zibolski is going to make a pretty good chief. I thought that he was very insightful with the information. He understood who Burdick was, the lay of the land and so forth. I just want to say going forward, in the future, that I hope as a city, that we can just be a little more inclusive and have more voices involved when we make these decisions," OneFargo Leader Wess Philome said.
During his interview process, Zibolski said one of his priorities if selected is to speak with community group leaders to create a healthy relationship from the start.
It is still unclear when Zibolski would take over as the new police chief, but city officials say they hope for it to be sometime in the next few months.