UPDATE: Jason Lewis out of hospital following hernia surgery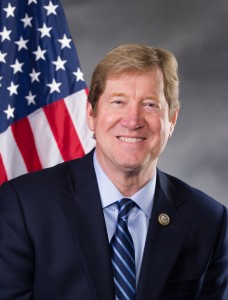 UPDATE: Jason Lewis' campaign says the Republican was discharged from a Hibbing hospital Wednesday afternoon after two nights there for emergency hernia surgery.
"I would like to thank Dr. Wendell Smith and the entire ICU staff at the Fairview Range Medical Center in Hibbing for safely performing my emergency surgery and also for the stellar care I received afterward. I would also like to thank everyone who prayed for me and sent well wishes. I am walking, feeling well, catching up on work, and on my way back home to Woodbury. While I still need a little time to fully recover, I will be working as hard as I am able to over these next six days to ensure Minnesota finally gets a senator who prioritizes economic growth and good paying jobs, funding the police, and protecting Minnesotans from the radical left's unconstitutional proposals like gun confiscation and packing the Supreme Court," Lewis said in a statement.
EAGAN, Minn. — Former Minnesota Congressman and GOP candidate for the Senate Jason Lewis is recovering after having surgery for a severe internal hernia on Monday.
Lewis' campaign manager, Tom Szymanski, released a statement this morning saying Lewis was rushed to the emergency room with severe abdominal pain.
Upon arriving at the hospital, doctors determined Lewis was suffering from an internal hernia and he was taken into surgery.
Szymanski said prior to being taken to the operating room, Lewis was in good spirits, optimistic and true to form. Lewis' doctors anticipate he will be released from the hospital in the next couple of days.
Lewis is challenging incumbent Democratic Senator Tina Smith.