NDSU launches meal assistance program for students
"Swipe Out Hunger" is designed for students experiencing temporary food shortages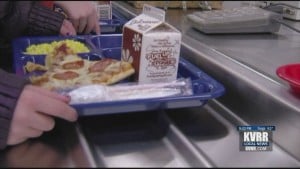 FARGO (KVRR) – The NDSU Campus Food Insecurity Task Force has partnered with a national program to address food needs of students on campus.
"Swipe Out Hunger" is designed for students experiencing temporary food shortages. It allows for dining center meals to be added directly to student ID cards. Students can get meals at NDSU dining centers by swiping their card at the front counter.
Funding for the NDSU program comes from a variety of generous donors, including faculty and staff through the NDSU Food Security Fund.
Donations can be made by payroll deduction or as a one-time gift.