Frazee man who died while saving son awarded Carnegie Medal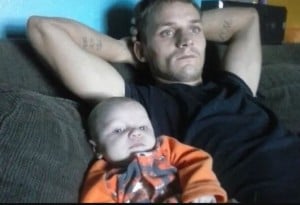 PITTSBURGH (KVRR) – A Frazee, Minn. man who died while saving the life of his son is one of 17 people receiving the Carnegie Medal for heroism.
Christopher Schultz drowned while rescuing his 3-year-old son Ashton, who had fallen into a deep channel in June, 2019, near Detroit Lakes.
The 31-year-old Schultz grasped Ashton under his arms and held him above the water, while swimming toward a bank about 80 feet away.
After Schultz began to struggle, a friend jumped into the water and took the boy, swimming him the rest of the way to the bank.  A dive team later recovered Schultz's body from the water.
The Carnegie Medal is awarded to people who die or risk their lives while saving or attempting to save the lives of others.
According to the Carnegie Hero Fund Commission, more than $42 million has been awarded since the fund was established 116 years ago.