Attorney general concludes child sex abuse investigation in Fargo, Bismarck dioceses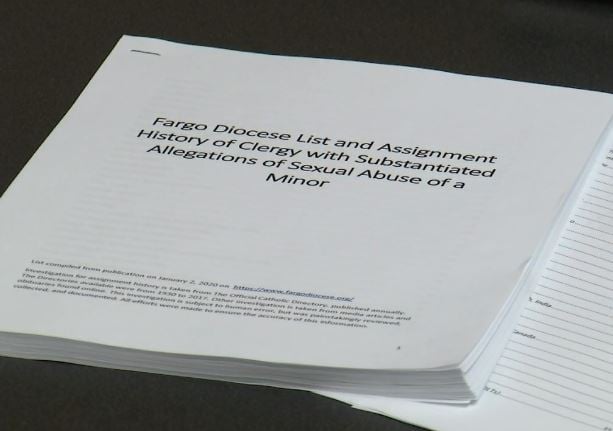 BISMARCK, N.D. – Attorney General Wayne Stenehjem says an 18-month investigation by his office into allegations of child sexual abuse by members of the North Dakota Catholic dioceses has concluded.
Stenehjem says the investigation began around the time when the Diocese of Fargo and the Diocese of Bismarck released a list of 53 people whom they believed that allegations of child sexual abuse had been substantiated.
Of the 53 people named, all but two had died by the time the investigation started.  The two priests still living were Norman Dukart of Dickinson and John Owens, who originally resided in North Dakota but had moved to Minnesota. Owens died in October 2020, while the investigation was ongoing.
During their investigation, agents also pursued a lead that resulted in the identification of Odo Muggli as a likely perpetrator.  Muggli is an Order of Saint Benedict priest at Assumption Abbey in Richardton, which is not under the jurisdiction of the Dioceses.
The allegations against Dukart and Muggli date back to the 1970s. Stenehjem says the abuse occurred so long ago that the statute of limitations prevents him from filing charges.
"I regret it will not be possible to have these men face their victims at a trial and face the potential consequences, but I hope it brings a measure of comfort to the victims that these crimes were eventually investigated."
Stenehjem met with Fargo Bishop John Folda and Bismarck Bishop David Kagan in June of 2019, and requested access to inspect all the records of the church relating to clergy abuse, and the Bishops agreed.
Stenehjem says both bishops cooperated with the Attorney General's office in allowing the agents to review all complaints, records and files, including allegations for those not previously designated as "substantiated" by the Dioceses.