USS North Dakota returns after 6-month deployment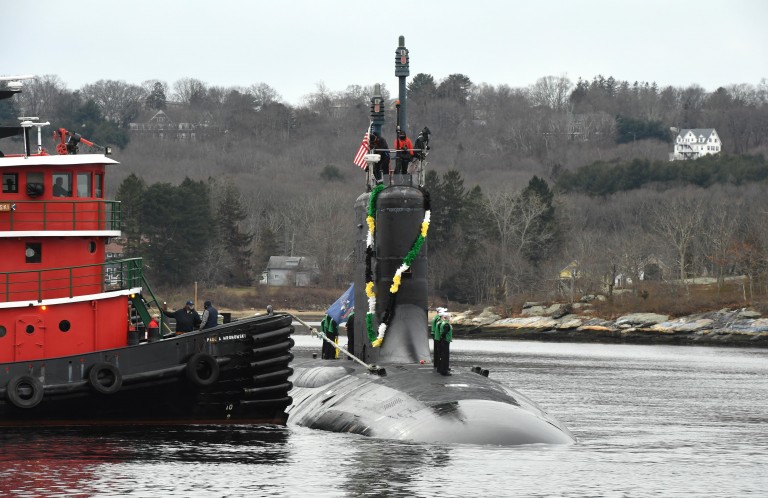 GROTON, Conn. (KVRR) – The USS North Dakota has completed its second six-month deployment and returned to the boat's homeport at Naval Submarine Base, New London in Groton, Conn.
According to the Navy, the Virginia-class fast-attack submarine crew, commanded by Capt. Mark Robinson, was welcomed by a parking lot full of socially-distanced friends and families with signs and flowers.
The Navy says fast-attack submarines are designed for anti-submarine warfare, anti-ship warfare, strike warfare, special operations, intelligence, surveillance and reconnaissance, irregular warfare and mine warfare.
The North Dakota was commissioned in 2014.  It is 377 feet long with a beam of 34 feet and a crew of approximately 132 officers and sailors.