Update: Former West Fargo teacher admitted chatting online with 'multiple females'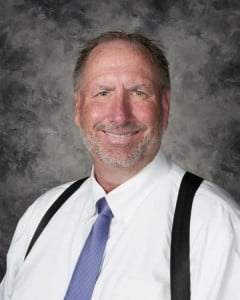 WEST FARGO, N.D. (KVRR) – A former West Fargo teacher who suddenly resigned earlier this month is accused of soliciting a minor by computer.
Fifty-eight-year-old Ronald Thompson has been charged with one count of luring a minor by computer or other electronic means.
West Fargo Police Chief Denis Otterness says investigators received a tip from an out-of-state investigator on Jan. 28 that Thompson was attempting to solicit a minor online.  He says the "minor" who Thompson was attempting to lure was actually an out-of-state investigator posing as a minor.
According to court documents, Thompson believed he was communicating with a 14-year-old girl.  He admitted to chatting online with multiple females, but denied having any inappropriate contacts or chats with anyone in the immediate area.
School district officials say they are confident that the investigation has no direct connection to the schools or to any students.
Otterness says "numerous items of evidence" were seized, including electronics and electronic storage devices.
Cass County States attorney Birch Burdick says the charge is a felony punishable by up to 10 years in prison and/or a $20,000 fine.
Thompson was a teacher at Sheyenne and West Fargo High Schools.
Read the court documents here.