GoFundMe created for 14-year-old girl stabbed Friday in Fargo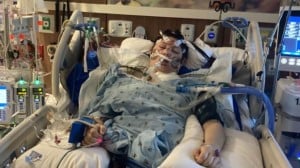 FARGO, N.D. (KVRR) – A GoFundMe fundraiser has been created for a 14-year-old girl who was stabbed in Fargo on Friday morning.
Police were called just before 7:00 a.m. to a report of a bloody, unconscious woman on the east side of a strip mall near Party City at 4340 13th Ave. S.
Twenty-three-year-old Arthur Kollie is being held on suspicion of attempted murder.
The victim's last known condition is stable.
You can donate to the GoFundMe by clicking here.
Police are continuing to search for her items, including a burgundy backpack, black iPhone in a black case and a black leather wallet with a weave pattern.
They could be around Target, down I-94 to Petro Serve, or down by Blue Cross Blue Shield to Walmart.
If you find any of the items, contact Fargo Police.