Murder Suspect Arrested After Weeks-Long Manhunt
Eric Reinbold Accused Of Stabbing His Wife To Death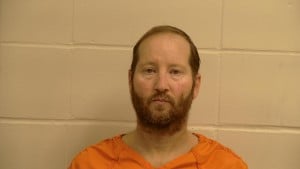 RED LAKE COUNTY, Minn. — The Red Lake County Sheriff's Office says the suspect in the murder of his wife who's been the subject of a manhunt for several weeks is in custody this morning.
Forty-four-year-old Eric Reinbold was arrested without incident at 12:30 Wednesday morning on a wooded rural property north of Oklee and is being held in the Pennington County Jail in Thief River Falls.
Shortly after 9:30 p.m. Tuesday, agents were alerted to movement in front of a trail camera that had been set up in a wooded area off of County Road 1 not far from Reinbold's parent's property.
This area had been searched by law enforcement in the days following his disappearance.
Deputies with the U.S. Marshals Service, the Pennington and Red Lake County sheriff's offices and agents with the Bureau of Criminal Apprehension converged on the area.
Mr. Reinbold was found hiding in the woods near an abandon homestead and was taken into custody without incident shortly after 12:30 a.m. Wednesday.
Reinbold is accused of stabbing his wife to death on July 9th at their rural Oklee home. A ten-thousand-dollar reward was being offered for his arrest.