Fargo man jailed after disturbance and pursuit in Wahpeton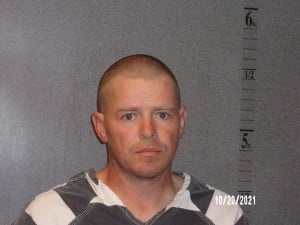 WAHPETON, N.D. (KVRR/KFGO) – A Fargo man is in the Richland County jail on a number of charges following a disturbance outside a Wahpeton liquor store late Monday night and a 45-minute pursuit.
Wahpeton Police Chief Scott Thorsteinson says 40-year-old Andrew Barrett nearly hit a pedestrian before leading deputies and police officers on a pursuit that ended in a field west of Wahpeton. He says officers thought that he was shooting at them, but later determined that the engine of his pickup was backfiring.
Barrett may also be charged for a disturbance at a West Fargo bar earlier the same night where a police report said he was acting erratically and threatening customers. West Fargo police tried to stop the pickup driven by Barrett, but decided not to give chase as the pickup entered Fargo city limits.
Thorsteinson says Barrett is in jail on charges of driving under suspension, fleeing police, reckless driving and reckless endangerment.
West Fargo police say reports on the reported disturbance at the bar have been sent to the Cass County State's Attorney's office.