Update: North Dakota attorney general remembered as man of integrity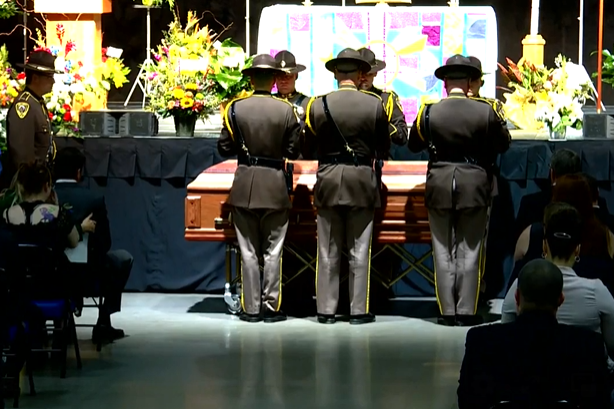 BISMARCK, N.D. – Hundreds of people gathered at the Bismarck Event Center to pay tribute to North Dakota's longest-serving attorney general who died last week.
Sixty-eight-year-old Wayne Stenehjem was found unresponsive at his home and died unexpectedly last Friday following his hospitalization. A cause of death has not been made public.
Stenehjem's body was brought to the Event Center Thursday in a procession of nearly 150 vehicles — most of them law enforcement vehicles from across North Dakota, all with lights flashing.
Sister Peggy Stenehjem-Titus gave the eulogy for her brother, saying he taught her the importance of integrity, honesty and strong moral principles.