BREAKING NEWS: N.D. Abortion Trigger Law Blocked by Judge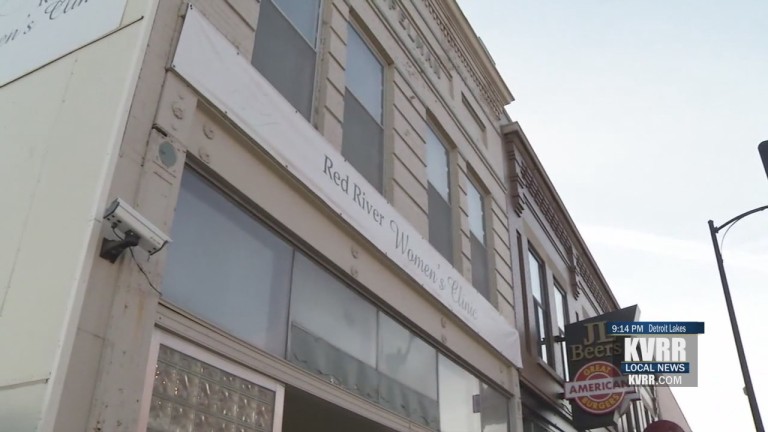 BISMARCK, N.D. (KVRR) — The trigger law for North Dakota's only abortion clinic was supposed to go into effect at midnight, but it has been temporarily blocked by South Central District Judge Bruce Romanick.
The court granted the Red River Women's Clinic request for a temporary restraining order prohibiting the ban from taking effect.
The ban would have force patients to travel hundreds of miles to receive abortion care until the clinic eventually opens a new location in Moorhead. Abortion will remain legal in Minnesota no matter what.
Many anti-abortion protestors plan to continue spreading their message if the clinic moves across the river to the Minnesota side like they have every Wednesday for years. Some of them believe a dialogue is the most important first step to get closer to unity.
"Being more choosy to reduce abortion. I think that's the first step to bring unity to both sides of this. Yes, I will show up in Minnesota if they move it to Minnesota and offer more options, more choices. There's 2 million people estimated out there waiting to adopt babies," anti-abortion protestor Marc Shawn said.
Others for abortion say it's not their place to decide the fate of a woman's body.
"There's already way too many children in foster care or need to be adopted cuz there's too many children already. One less stop depending on the circumstances of how they got pregnant that they might not want the baby. The whole point of them not having a choice, it's a line of opportunity but you need a choice to do that. I am full pro-choice. It's not my place to say what they can or can't do. They have the right to do it. No one should tell them they can't," Clinic Escort David Shove said.
The parent company of the Red River Women's Clinic registered with the Minnesota Secretary of State's Office on July 21st in case they are moving.