Moorhead murder suspect booked for fatal shooting in Minneapolis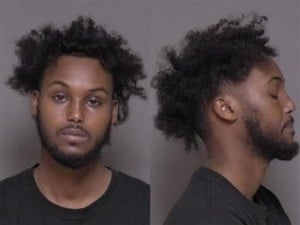 MINNEAPOLIS (KVRR) – A Rochester, Minn. man charged with 1st Degree pre-meditated murder in Moorhead in 2021 has been arrested in connection with a recent homicide in Minneapolis.
According to the Hennepin County Sheriff's Office, Idris Abdillahi Haji-Mohamed was taken into custody following a fatal shooting in the early morning hours of Dec. 31.
Minneapolis police say officers and deputies from the Hennepin County Sheriff's Office responded to the report of a shooting Dec. 30 near S. 6th St. and Chicago Ave.
Police say the injured male was sitting inside a running vehicle in a parking lot. He died at the scene.
Haji-Mohamed was booked for probable cause murder. Charges are pending.
Haji-Mohamed was indicted for the September 2021 shooting death of Abdi Abdi in Moorhead.
He was arrested three months later in Rochester and eventually was released from custody on one point seven million dollars bond.