Buxton, North Dakota Man Charged With Attempted Murder After Attack in Emerado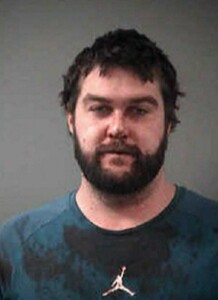 GRAND FORKS CO., N.D. (KVRR) — A Buxton, North Dakota man is charged with attempted murder after restraining a woman inside her mobile home in Emerado while it was on fire.
Court documents show 29-year-old Jeffery Mundis tried to strangle Ashley Johnson on New Year's Eve before she got away.
Mundis is also accused of terrorizing the woman and assaulting an officer during his arrest.
He faces two counts of contact by bodily fluid for causing blood or spit to come in contact with Sgt. Aaron Davidson and Corporal Shane Rothenberger.
Seven felony charges in total are filed against Mundis: attempted murder, aggravated assault, terrorizing, two count of contact by body fluids, preventing arrest and simple assault.
A court hearing is set for next month.