Moorhead couple pledges $1 million matching grant to Fargo Park District projects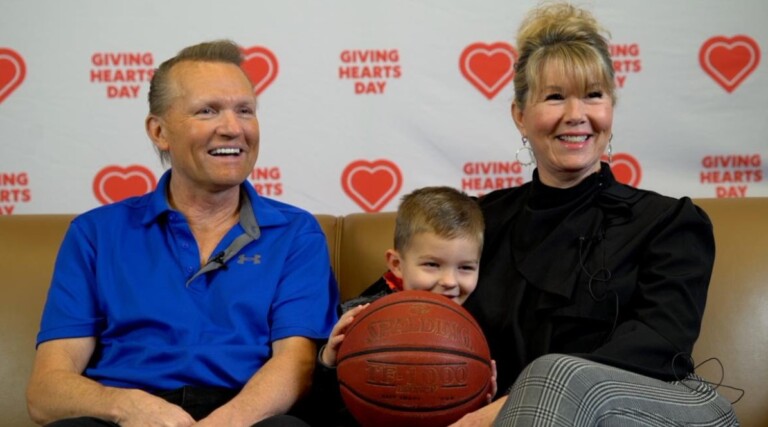 FARGO (KFGO) – The parents of two Moorhead brothers killed in a 2015 crash on I-94 near Dalton, Minnesota have announced a $1 million matching grant for the Fargo Parks Sports Complex and Island Park Pool projects.

Ray and Kathie Kvalvog pledged the money ahead of Giving Hearts Day on February 9. The "Kvalvog Million Dollar Match" will include a dollar-for-dollar match of up to $1 million for Giving Hearts Day.

"Through the Kvalvog family's generosity, they would like to inspire others to join them in supporting these highly impactful projects. Our hope is to see this $1 million matched through community donations by Giving Hearts Day," said Fargo Park District Foundation Director Craig Bjur. "We're looking to you to help us meet the whole match. And you can do that by giving by check of any amount or by giving online today with pre-gifts at GivingHeartsDay.org."

The Fargo Parks Sports Complex is expected to be a destination facility with indoor space for thousands of people and 20-plus local community organizations. The complex is expected to attract over one million visitors annually and provide a multi-purpose space for Fargo residents and surrounding communities. The Island Park Pool has served the community in its current design since 1977. The Park District plans to update the facilities in order to continue to serve the community through recreation, leisure and athletics.

Both projects are slated to be completed in 2024 and the Fargo Park District Foundation continues to actively raise money for both.

18-year-old Zach Kvalvog and 14-year-old Connor Kvalvog died on June 23, 2015. The family believes that a semi forced Zach Kvalvog to lose control of the pickup he was driving. They were headed to a basketball camp in Wisconsin at the time.