Driver Loses Control on I-29 in Fargo on Slick Roads, Ends Up In Handcuffs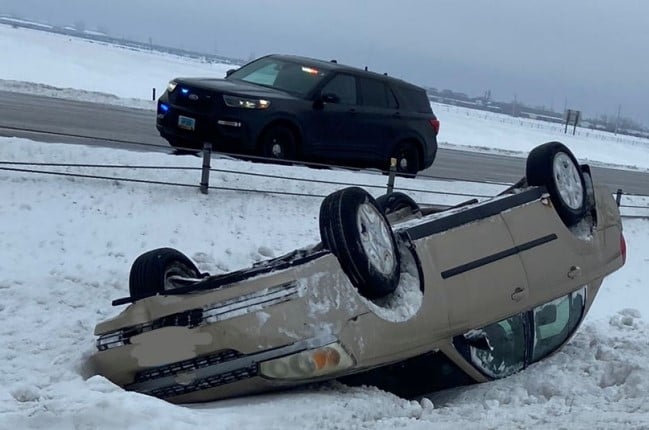 FARGO, N.D. (KVRR) — Slick road conditions in Fargo cause a driver to lose control, crash and end up in handcuffs.
Highway Patrol arrested 40-year-old Esperanza Mata of Fargo for driving under the influence of drugs.
They say Mata lost control of her car on I-29 southbound near the 19th Avenue North interchange around 1 Monday afternoon.
The vehicle ended up on its roof but the driver wasn't hurt.
Troopers tested Mata for impairment and she was arrested.
The crash remains under investigation.