$150,000 Powerball Ticket Sold in Fargo Last Summer Goes Unclaimed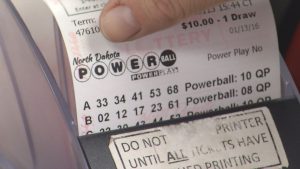 FARGO, N.D. (KVRR/KFGO) — A $150,000 winning Powerball ticket sold in Fargo has gone unclaimed.
The ticket was bought at a Casey's on 45th Street South for the July 18, 2022 drawing.
But, no one claimed the ticket and it expired this past Saturday.
North Dakota Lottery Sales and Marketing Director Ryan Koppy says it's rare that a fairly large lottery ticket goes unclaimed.
He recalls there was a $25,000 a year "Lucky For Life" winner that wasn't claimed in 2018.
Koppy says the best advice is to make sure to check your lottery ticket whether the prize is big or small.