Police: Woman tried to light two people on fire in Moorhead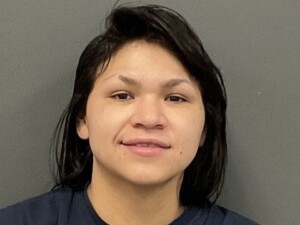 MOORHEAD, Minn. (KVRR) – Police say a woman in Moorhead was arrested after attempting to light two people on fire.
Twenty-five-year-old Kasondra Perez was arrested Friday.
Police say Perez went to a home where she assaulted an acquaintance with a knife and tried to light two people on fire with lighter fluid.
Authorities also say Perez sexually assaulted another person at a different location. The victim escaped out a window.
Perez is in the Clay County jail on charges including 2nd degree attempted murder, 2nd degree assault, 1st degree criminal sexual conduct, kidnapping, and felony domestic strangulation.