VIDEO: Driver Hit After Getting Out of Car in Interstate Median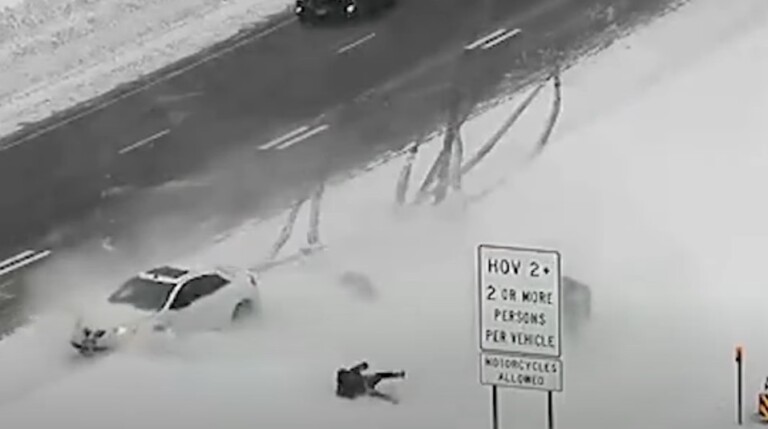 SHOREVIEW, Minn. (KVRR/KFGO) — A driver who got out of his car after sliding into the median along a Twin Cities freeway is sent airborne when another car slid off the slippery road and hit his car.
Take a look at the entire incident caught on a MNDOT traffic camera.
The crash happened on I-694 in Shoreview.
After being thrown through the air, the man appeared dazed but eventually stood up.
There is no word on if there were any injuries to him or the second driver.