Fargo man accused of striking person clearing snow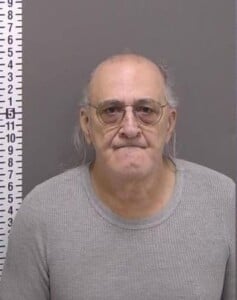 FARGO (KVRR-KFGO) – Surveillance video helped lead to the arrest of a Fargo man in connection to an assault last week.
The victim was struck by a blunt object while clearing snow from an alley behind an apartment building on the city's south side.
Security footage of the incident along with other evidence found at the scene helped officers identify the suspect as 65-year-old Gary Copass, of Fargo.
Police weren't able to find him at his residence but an officer spotted Copass' vehicle, made a traffic stop, and detained him. After interviewing him, officers were given permission to search his apartment where they found the object believed to have been used to strike the victim.
Copass was arrested for aggravated assault.