Hibernating bear found in frozen culvert near Wannaska
DNR: "Bears do occasionally hibernate above ground, so this isn't unusual."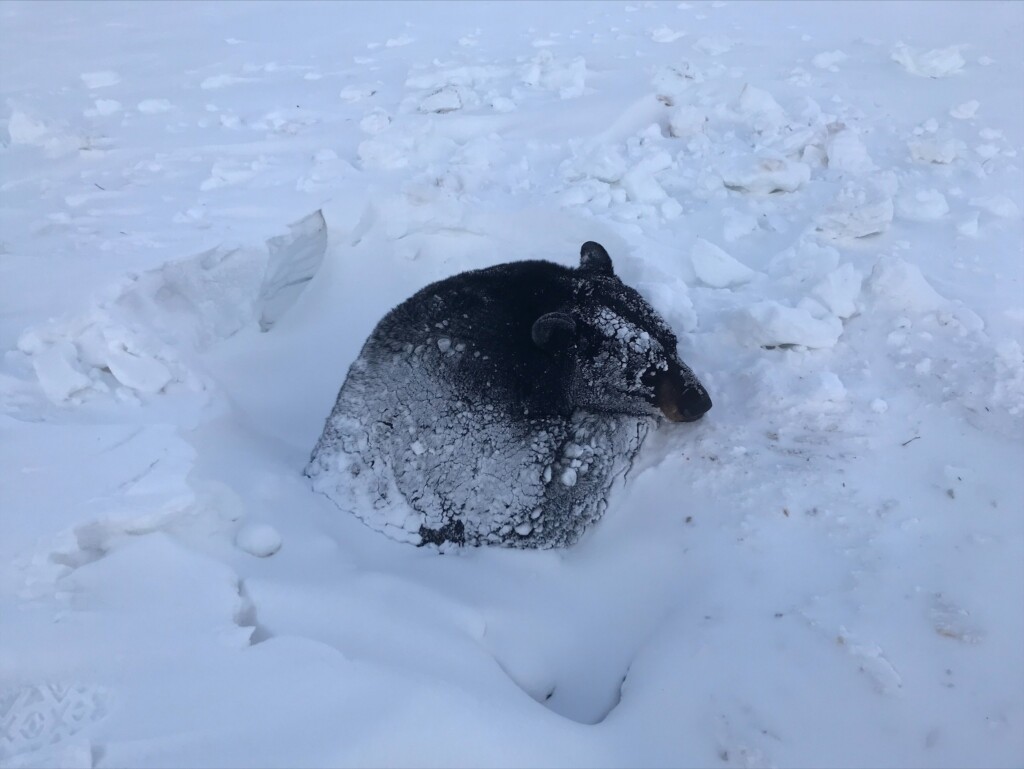 WANNASKA, Minn. (KVRR) — A bear hibernating for the winter is found in a culvert in northern Minnesota.
Minnesota Department of Natural Resources posted pictures to Facebook.
This bear was found alongside the road near Wannaska in Roseau County.
The DNR says the bear got stuck in the deep snow and ice but thankfully, they were able to get it out.
A bear biologist looked the big guy out and says he's healthy but groggy.
They believe the bear is about 6-years-old.
He was safely relocated to a state game sanctuary so that he can continue hibernating.