"Blader Tot Hotdish" and Other Fun Names Win 2023 Snowplow Contest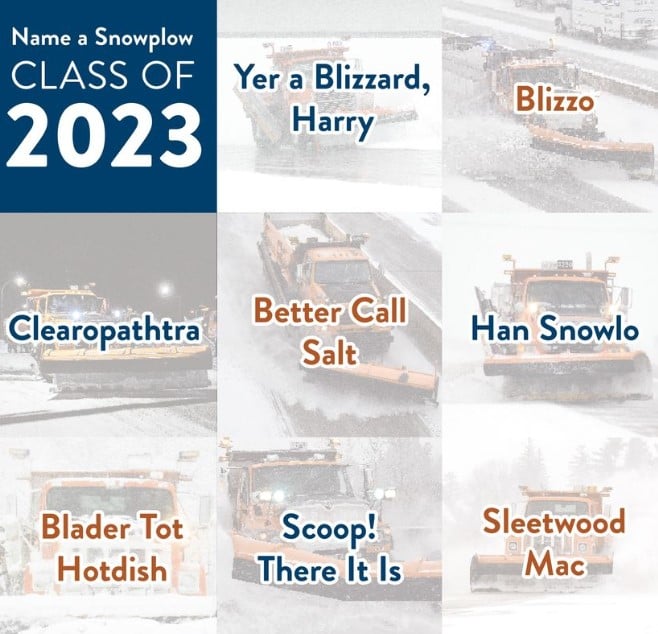 The 2023 MnDOT Name a Snowplow names are official.
After the nearly 64,000 votes were tallied these are the eight winners.
A plow in District 2 which covers northwest Minnesota will be named "Blader Tot Hotdish".
In west central Minnesotas District 4 the winner is "Sleetwood Mac".
Other district winning names are "Blizzo", "Clearopathra", "Better Call Salt", "Scoop! There it is", "Han Snowlo" and "Yer a Blizzard, Harry".
Minnesota's Swifites nearly cracked the top eight with "Taylor Drift," but came up 476 votes short.