Multi-semi pileup shuts down I-29 southbound from Grand Forks to Thompson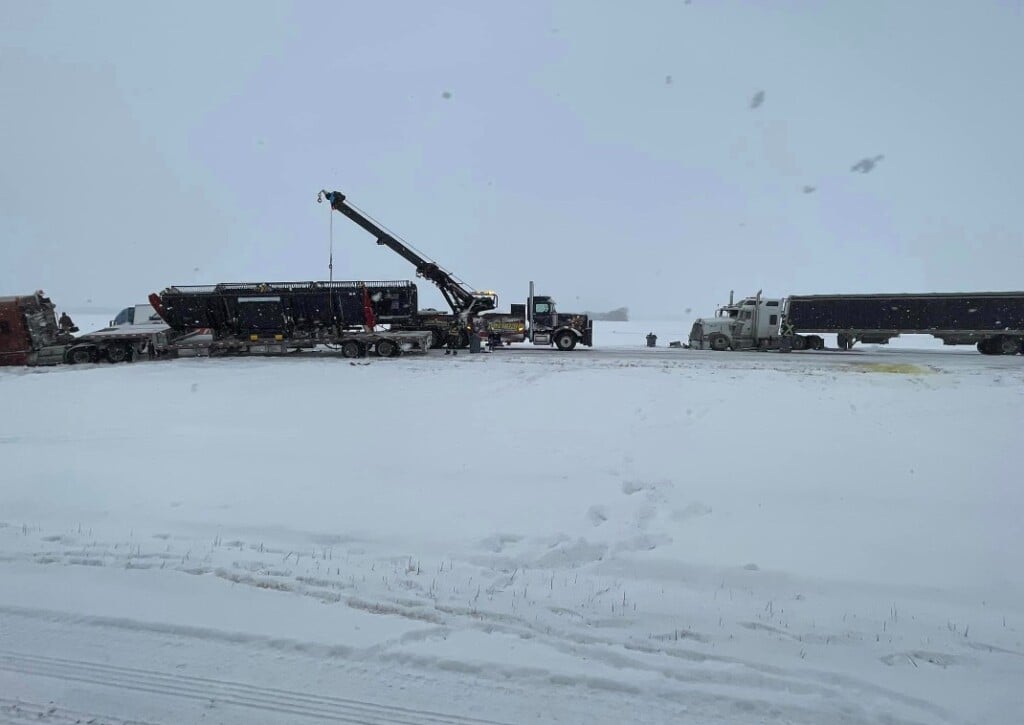 UPDATE: The stretch of interstate is now open but no travel is advised. (6:35 p.m.)
GRAND FORKS COUNTY, N.D. (KVRR) — A multi-semi pileup forces authorities to close a portion of I-29.
The Grand Forks County Sheriff's Office says the southbound lanes from Grand Forks to Thompson is temporarily closed.
Traffic is being diverted back onto the interstate at Thompson due to a deadly crash on highway 81.
That crash happened just after 11 a.m. when a car crossed the center line and hit an oncoming semi at an angle.
A passenger in the car, a 26-year-old woman from Little Falls, Minnesota, was killed.
The sheriff's office is reminding drivers to slow down, buckle up, and drive safe.